Today, for buyers, recommendations from friends and expert opinions are more significant.
Direct advertising is gradually fading. It still works, but buyers are more interested in truthful information from consumers.
Starting from this simple truth, let's see how we can do successful marketing. The concept of content marketing can help. Content marketing doesn't work in terms of "Buy!" and "Discounts". This is a constant generation of useful, relevant, interesting content for users. The difficulty for some companies is that they expect to get fast results from this line of marketing.
After writing a few articles and filming a video but not getting a quick result in terms of sales, they decide that content marketing doesn't work. And again, this would mean that you have to spend for these processes. And this is wrong.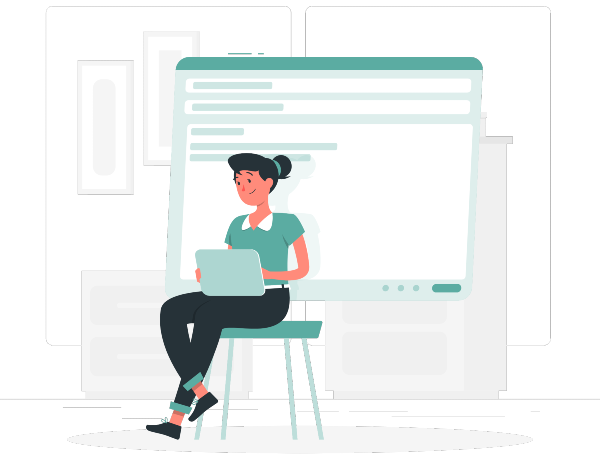 These are the benefits of using content marketing:
Expertise – When a company is an active player in the market and shares its experience, it forms the following opinion about itself: "They are really good specialists and they understand the problem, it is better to buy from them".
Increasing the importance of the site for search engines – Useful and interesting content adds value to the site. As our experience shows, it is possible to promote sites with competitive topics even with fewer backlinks (links from other sites), but with interesting and high-quality content, posted on the site's own and own channels on social networks.
Increasing loyalty – When a company is engaged in content marketing, it is actively involved in solving customer problems – then communication is built on values. Price questions become secondary. The potential customer understands that the company can solve the problem and is more loyal to the product. In addition, "brand advocates" appear. If certain negative aspects appear out of nowhere on the Internet, there are "defenders" who say that: this cannot be correct, the company does not work in this way, if there are problems, the company solves them, etc.
The use of content marketing is an extremely effective mechanism, which gives long-term results and can ensure the consolidation of your business in terms of customers and brand loyalty.
Quality content development
Content is now a guarantee of the quality of digital promotion. The only downside is that updating your content takes a long time, which is precious. Unfortunately, we cannot pause in other activities, just to renew the content or to add a certain factual substratum. This activity is inherent in the marketing strategy adopted by the company and, respectively, must be carried out in conjunction with all other offline and online promotion measures.
To understand how quality content is developed, we come up with some technical recommendations that will help you generate quality content:
Get inspired by creative sources – Let's be clear from the start: we do not accept plagiarism or any other form of copying information. However, there is nothing wrong with finding inspiration and new ideas on your favorite web resources. However, interpret things correctly and add inspiration to another 90% of individual products.
Use spectacular images and videos – If you want to avoid the overuse of text on social media, focus on videos and images. That being said, try to avoid stock images: they are unlikely to help you impress your site visitors and will certainly not help promote your brand.
Build informative content – Sometimes the things we do regularly and are perceived by us as natural can be completely non-trivial to others. You'll be amazed at how many people will appreciate the step-by-step instructions on something common. Every content provided must be informative, simple, and clear to the user, so that you are loyal to it and closer to your brand.
Accelerate without sacrificing quality – Content is known to take a long time to develop. But there are tools that significantly speed up the process of designing them without compromising quality. Again, this topic needs separate coverage, but we'll give you some important recommendations right now:
Use ready-made templates: this saves time. There are ready-to-use tools on the Internet that help you quickly create a survey or write a product review, or arrange an interview.
Work in "package" mode: Think of dozens of ideas for posts and articles at once, and only then start writing. Create complete sketches, not sections. Edit and revise the paper at the end, not during drafting.
We believe that this approach to developing quality content can provide you with long-term results and strengthen your brand among consumers and potential customers.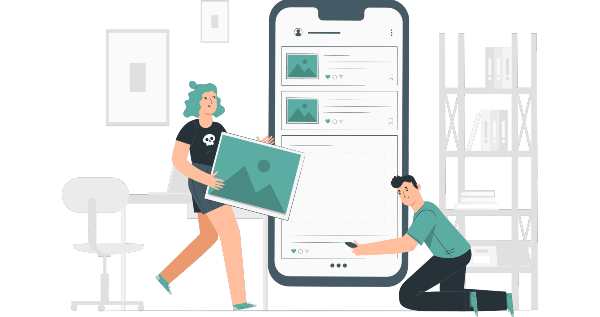 Forming messages
In digital marketing, consumers expect messages that meet their personal needs. In other words, the public is influenced in the sense desired by the organization only if it considers the source as convincing, rational, and close to it from an emotional point of view.
From a psychological point of view, the source of advertising messages is considered convincing only if it meets 3 essential factors: credibility (expertise, status, competence, and honesty), charisma (familiarity, similarity, charm, and attractiveness), and control (power, authority, "inspectorate ").
In general, online messages have the following purposes: to inform, educate, train, motivate, connect, integrate, promote and entertain, and facilitate decision-making.
When discussing advertising immutable laws which we can't ignore, online advertising should ideally:
Provides clarity on the brand image – that is, to make the customer instantly recognize what it is about.
Strengthens the brand's notoriety and does not affect it, causing side effects (Warning! I'm not referring here to guerrilla marketing (unconventional marketing – which is based on energy and imagination) and allows slightly aggressive advertising, but it also comes with a well-established goal).
Reflects the social position of brands – judging by the latest trends, I would emphasize how important it is not necessarily to be part of the general rules: to build your message without necessarily being part of a "fashionable" current. Let's not forget how quickly these trends change and can become a weapon to ruin the image of the business – such as BLM – Black Lives Matter – a sensitive trend, which can easily distort the message of a brand, or any other political associations.
Enhance the professional image of the business – yes, the message that reaches the customer is vital, so do not forget that every campaign you build will persist, like a business card in the online environment. Be careful what triggers you click on, what associations you arouse, but most importantly – what would be the potential consequences of one message or another on the company's image.
There are a few rules that guide us in designing marketing messages:
       1. Focus on the brand being advertised
Often, advertising is created ad hoc (circumstantial), regardless of brand identity. Here is the situation in which we ask ourselves: "Good and what does this advertisement have to do with the brand?". If there is no coherent and consistent identity or message to characterize the brand, you will create confusion among the recipient, who will no longer track your messages or advertising campaigns.
       2.  To be addressed exactly to the target audience of the brand
Before you create an advertising message, you need to do some research to help you determine who your target audience is. This is very important because effective audience targeting helps you reach the people in your audience who are interested in you. Therefore, review the demographic, psychological, or behavioral characteristics of your target audience before writing your ad.
       3. Deliver a promise to the potential consumer
Communication around a brand should lead to increased sales. The buyer is motivated only if a clear benefit or advantage is conveyed, and the advertising message must promise a unique competitive advantage over competing brands in order for the recipient to consider it. The product itself must offer the promised benefit through the message, so as not to mislead the consumer and to give consistency to the brand. This happens when buyers know exactly what benefit they have if they purchase that product or service. A good exercise in this regard is to complete the table before/after:
Before (potential customer)
After (customer)
helpful question
What does he have? (Have)
What does the customer have until and what will he have after purchasing your product?
How does he feel? (Feel)
How does the product you offer change your customer's feelings? How does it feel before and after?
How does it feel every day? (Average day)
Can you change the story the customer tells about themselves?
The status
What you offer can change someone's status? Can you change the customer's self-esteem?
       4. Differentiate your own brand from your competitors' brands
Another important marketing feature of the ad is that it needs to differentiate your brand from the brands of your competitors. The reason behind this is that people do not buy identical things.
 5. To cause a change in consumer behavior
The most important marketing feature of the advertising message is that it should lead consumers to buy the promoted product or service. Finally, the success of an advertising campaign is measured by the company's sales. Create a clear, simple and creative message that will get the receiver to buy what you sell.
The important thing is that the message you create is memorable, in a qualitative way, not just quantitative, and to arouse certain pleasant and lasting impressions. Create valuable advertising for impact products!

Targeting customers by the content
Every self-respecting marketer knows that targeting is an extremely meticulous process, but also vital, in promoting a business, or it depends on how visible and notorious it will become, in the eyes of customers, a business. Therefore, from my own experience, I can say that increased attention is vital in this segment.
And in order not to remain declarative, here are some rules that we have already tried, in several marketing strategies, and which have given very good results for the promoted brands. Be prepared to invest time and creativity in what you do, otherwise, success will stay away from you.
Formulate the advertising message with a few rules in mind:
Customer Needs – What do you offer to join them? The focus is on the usefulness of the product/service;
The client desires – market forecasts and analysis tools already discussed in the course can provide us with enough data to know what the clients' wishes are (for example, to model the situation of a microfinance company – from the beginning, we understand that the emphasis must be put on "fast money", "no bureaucratic barriers", "no additional documents");
Customer possibilities – the rule "don't cut your branch from under your feet" works well here, meaning you don't set impossible ceilings so that you reach a very small circle of customers. Yes, some exclusive products do this by nature, but even in their case, the right message can bring them closer to other categories of customers.
Be honest in the wording of the ad content – yes, in a world of appearances, that would sound like an impossible task, but, believe me, nowadays customers can easily distinguish anything superficial or artificial. Remember that organic, aesthetic content can bring you to the top of your preferences. A studio photo doesn't always get the right engagement. The reality is, as I mentioned, a currency that never devalues.
Card with useful information – often in both SMM and SEO I recommend my clients to use relevant information, ie to provide useful content to customers. Yes, this requires extra work, documentation, and time investment, but the expected effect will not be long in coming. A customer who is constantly informed by you is automatically a loyal customer, who will give you his trust in exchange for a quality product/service. By introducing keywords, and links and providing customers with concrete data, you are not only able to target effectively, but also to create a community around your product/service.
Use retargeting – Statistics show that 67.91% of online store visitors fail to complete an order, even if they have added a product to their cart. This means that 7 out of 10 people who have already shown an interest in a product end up not buying it anyway! So what is the solution in this case? If we don't want to just lose potential customers, we adjust the message and remind them (nicely) about us. For example, we are launching a real estate developer campaign, but it seems that only half of the projected public is able to conclude a contract. The other half stops at the prospecting or cold calling phase. In this case, the following message should focus on the idea of ​​"the right offer for you", "the home you've been looking for so long" or, why not, "now or never". The use of psychological triggers is welcome, only if it is not too tiring or aggressive. Don't you just want to scare your potential customers?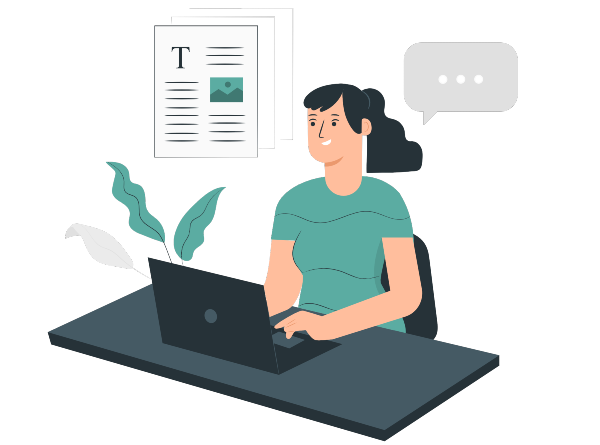 Reiterating the above, do not forget the targeting conditions:
Geographic targeting – you don't want to spend unnecessary budgets for an area too far away from you if you don't have great plans and possibilities for transportation or delivery;
Social – demographic targeting – analyzes the specifics of the product created and brings it exactly to the one who needs it, according to criteria of age/sex / social affiliation;
Behavioral targeting – again we return to the effective forecasting of a consumer's behavior. In this case, you are effectively helped by market research, analytics & Yandex Metrica figures, or direct customer questioning, so as to sketch the picture of the perfect consumer.
Targeting by topic – the content provided must be clearly conveyed so as to give the customer an overview of the nature of the product or service.
The golden rule we repeat to our clients and colleagues is that targeting must become part of the business communication strategy. The way you reach your client is an extremely important goal, which involves involvement, effort, and hard work.