Surely you have already heard that SEO is very effective and that it is a must for your website in 2023. But how do you understand that the SEO activities started have brought results for your website? How do you measure the effectiveness of SEO campaigns? In this article, we discuss measuring the impact of site optimization activities and interpreting the results obtained from SEO promotion.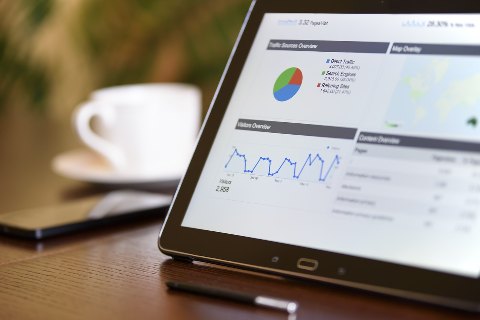 So what do we mean by SEO results?
Improving the quality of the site and correcting technical errors.
Increase in organic search results.
Increase visibility for your website.
More organic traffic.
Lower bounce rate.
Increase in the number of sales.
Following a positive dynamic on the indexing speed side, Google's reaction to the changes produced on the site.
Increasing the authority of the domain, so that when new pages appear, we automatically get good positions on the new keywords.
*In SEO, results are generally seen between 4 and 12 months.
Google Analytics used for SEO provides the following data:
Age, gender of visitors.
Location of visitors.
Browser and Device used by visitors.
The pages accessed by visitors.
Exit pages (the pages from which they left our site).
Time spent on site by visitors.
Actions taken on the site.
SEO traffic is recorded here in Google Analytics:
Acquisition -> All Traffic -> Channels -> Organic Search
What decisions can you make based on the results from these tools?
Establishing the weak points and strong points of your website (on user experience metrics such as No. of clicks (CTR),
Engagement rate, Average time spent on the site, bounce rate).
The order of implementation of your website optimization tasks.
Appointment of people responsible for writing texts, speed optimization, and communication with the press.
Remember! New Site Hits Google SandBox – Google Sandbox is a restriction/filter given by Google to new sites so that they cannot rank well for certain keywords for a period of time where it is determined if this new site is trustworthy, legal, and spam free. During this period it is good to gather strong links to your site and to constantly add quality original content. It lasts between 1-6 months.
Once in the Sandbox, you are "slightly penalized". The safe thing to do is to wait and deal with promoting your site and refreshing it with quality content.