Have you decided to launch an online beauty business? Then you probably already know that you have a pretty healthy competition in this niche and you need to get ahead with various memorable digital promotion strategies and techniques. You have to choose those tools that will improve your brand popularity and help you position yourself correctly in 2023.
Whether you want to attract customers to your beauty salon, or you are interested in promoting a makeup store, this guide will help you put your thoughts in order, to be like an inexhaustible source of creative ideas. By reading this head-to-head material, you will understand which are the channels of communication of the marketing message in the beauty that bring real results and which is the winning approach in promoting your product.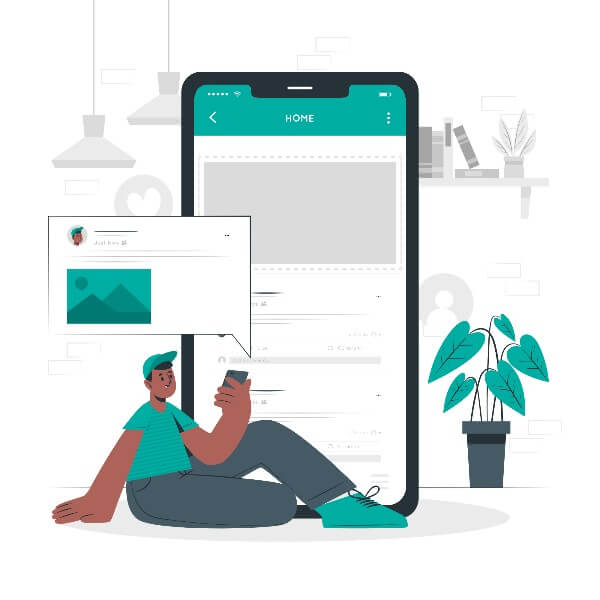 Preliminary to the creation of the beauty promotion strategy is to create the client's avatar:
Before drawing a beauty marketing strategy, you have to check who your target audience is. When we talk about the target audience, we refer to a very well-defined avatar, based on age, sex, lifestyle, attitude towards products, hobbies, interests, etc. Or, when you start building a marketing strategy, it is always good to know who you want to address. If it is not clear to you to whom you are actually sending a message, how does the recipient know that it is intended for him or her?
Here are some helpful questions for completing your customer avatar:
What are the aims/objectives of the Avatar? What are Avatar values?
How old is the Avatar?
Is it a Woman or a Man?
What is the situation of the Avatar in the family? Married / Unmarried / Divorced?
How many children does the Avatar have and what is their age?
Where does Avatar live?
Where does he spend his time?
What do you like, what do you dislike about your product or its substitutes?
Only after you have put on the sheet who you are addressing with your product or service, you can choose methods and channels for distributing your advertising message.
1. Differentiate yourself as a brand
Do you offer or use organic, vegan, or maybe cruelty-free products? Do you have free delivery? Or maybe you are the beloved brand of many celebrities? Determine what your strengths are, base your marketing communication on these unbeatable benefits, and introduce your differentiation into a Unique Selling Proposition (USP). competition).
2. Work to strengthen the brand
Getting brand recognition is one of the most important promotion goals for any business. That's because customers tend to buy especially the brands they know, the ones that are close to them. That's why you need to make sure that the visual elements of your brand are well represented, especially online. However, the promotion and sale of products and services are conditioned by the reputation of the manufacturer. The more popular a brand is than others in the same category, the greater the success of the product. This way you will grow professionally, with an image that sells and you will increase the average check received by your brand – purchase.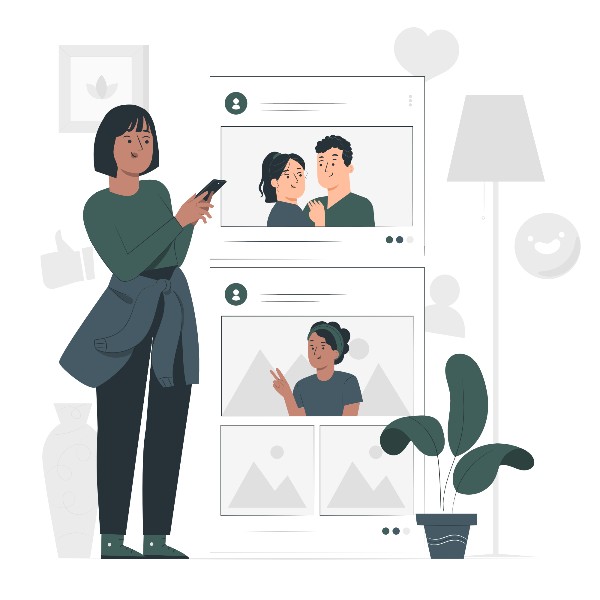 3. Work on building a brand community
A relatively new and very effective way to promote a brand is to build a community around your product. Many sales are due to brand trust. 88% of shoppers want to believe in social media and online reviews. If you have a permanent and visible community around your company, made up of customers, employees, suppliers, partners, and brand followers, you will consolidate your image in the virtual environment. In order to keep this community alive and interested, you need to start creating high-quality content on a recurring basis. Certainly, you will need to invest more time in interacting with it and organizing regular offlines with your subscribers, to provide opportunities for networking and closeness between people, but also to strengthen your confidence as a community leader. In your network, go for the idea of ​​exclusivity, for example, by organizing events (online and offline, such as exclusive parties).
People in your community should be treated with special benefits, such as access to new products and services before others, access to webinars and training with specialists, exclusive offers, meetings with makeup artists, and other types of beauty specialists. This is how you will turn your followers into true ambassadors of the brand.
4. Use User-Generated Content (UGC):
In general, potential customers have a lot of confidence in the content generated by users, but in the one that comes in a visual format (video and/or images) and less in writing. People want to relate to people, believe people, and copy people. Stimulate the generation of content related to your business through contests, challenges, and questions and you will increase your exposure.
4. Use influencers
Especially in the Republic of Moldova and Romania, where promotion through influencers is still relatively cheap and their impact is quite large. Of course, you need to pay attention to the online impact of the influencers you intend to address and the match between your product and their audience. The better folded your product is for the interests of their followers, the more you will increase the number of subscribers, prospects, and customers.
If your company focuses on a small target group, then a niche influencer can definitely help you increase your visibility. Especially since the beauty field is really dominated by influencers and their loyal followers.
You should also know that 2022 is the year of micro and nano-influencers, or the credibility of macro-influencers has dropped considerably this year, and brands have focused their efforts on brand ambassadors with smaller but smaller numbers of followers. and, in fact, more effective.
Whether you turn to micro or macro-influencers, you show through them an inspirational lifestyle, a style that ordinary people aspire to reach. In this case, your product or service is a way for customers to feel that they have the same status as online influencers.
5. Combine your Social Media efforts with SEO:
It is well known that SEO increases a site's visibility in search engines to get more traffic, and SMM uses social media sites to increase brand recognition. Moreover, the activity on social networking sites such as Facebook, Twitter, and Pinterest has recently become an important factor in the SEO optimization process. The shares and likes received by the posts on the fan page of a website represent votes of confidence whose weight is comparable to those obtained through link building (ie by popularization through PR articles and commercial news).
A special emphasis should be placed on the content on Instagram – a good idea is to come up with your own hashtag (which is not necessarily the name of the company but rather has to do with the strengths of your product/service).
What types of content to create on social media?
"Before" and "After" posts.
Introducing colleagues.
"How to" tutorials: text or video tips, guides, videos, lessons, useful tricks.
Testimonials from customers, on a company template.
Contests and giveaways, if you are just starting out or want to increase your audience.
6. Build customer loyalty
You can always offer some bonuses/gifts (even symbolic ones, which don't cost you much, but which will differentiate you in the eyes of the clientele and will make their experience of working with you much more pleasant). Among the most effective loyalty methods are:
Cashback – through certain percentages of expenses refunded to the customer's account and which cannot be converted into money, but on which products can be purchased.
Content-based contests are a great idea for generating UGCs, such as using a special hashtag or tagging friends in comments.
Pictures and videos from offline events and meetings – you get them organically, thanks to the unique experience you provide to your audience.
Package delivery tickets – add challenges to the packages delivered, to generate content about your brand and motivate your customers with a discount code to post online about the order received.
7. If you sell products, use the techniques to resume the abandoned basket
With remarketing and retargeting techniques you will be able to save an abandoned basket, because with reminder banners you stay in the mind of your potential customer and you will increase the chances that he will return to complete the purchase. Remarketing is considered to be a very popular method of promoting websites through Google and social media (Google and Facebook Ads) due to its low cost and increased efficiency.
And if your buyers have logged in to your account, send them a basket recovery email in less than 10 minutes.
Another way to complete a transaction is to set an exit pop-up with a discount code – this should appear when the intention to leave the site is detected.
8. Use content marketing: both creating content for the blog and keeping a vlog on YouTube
Content is now a guarantee of the quality of digital promotion. This activity is inherent in the marketing strategy adopted by the company and, respectively, must be carried out in conjunction with all other promotional measures. Content needs to be able to attract customers as well as solve their problems. You can certainly write quality content using relevant keywords that will positively influence the SEO part of your site. Quality content is always a key factor in how Google determines the importance of a page for a particular topic and ranks content. You can offer makeup tips, top products for preventing skin aging, useful tips for applying makeup – from brushes to makeup techniques and products used, the correct stages of skincare, etc. Ideas should flow from the questions and interests of your target audience and help them with complete, well-structured, and truly useful answers to your subscribers.
It is not necessary to invest exorbitant budgets in video and editing technology, there are mobile devices that can generate only good videos and photos to post, and mobile applications can be used for photo and video editing on the phone, easy and intuitive.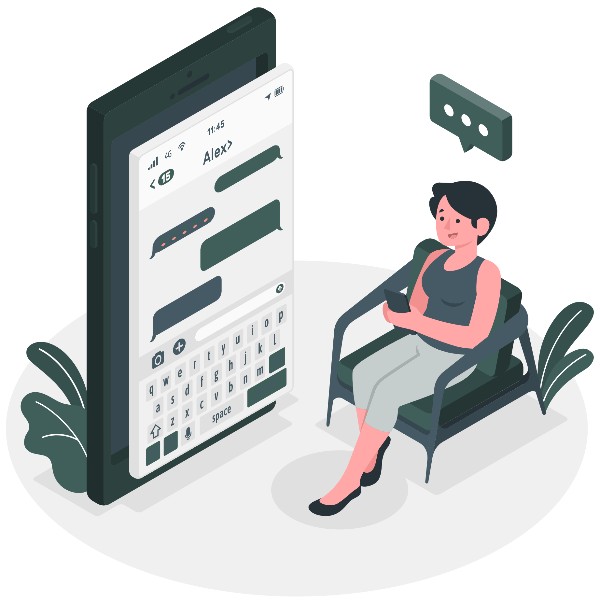 9. Email Marketing for Beauty Industry
For both new offers and new products, top products of the brand, but also for abandoned baskets – e-mail marketing works. The condition is that the newsletters are not only for sale, but also informative, plus they come with tangible benefits for your subscribers (such as certain period messages with educational resources). Follow-up after ordering and after subscribing by e-mail marketing even with different attractive content of thanks, request for review, cross-sell, upsell, product recommendations, etc.
Beauty marketing is beautiful and creative, as long as you are willing to invest time and attention in your promotion. And if you work to build a community around the brand, you'll be in the spotlight and popular in your niche for years to come.
Don't have enough time to put all these promotion methods and strategies into practice? Do you want our specialists with more than 7 years of experience to take care of the marketing of your beauty business? Call us at +373 69 809 235 (Moldova), +40726794856 (Romania) or leave us a message on info@seolitte.com!