SEO copywriting is a fairly new science, consisting of 2 important elements, namely: SEO (optimization for search engines, for example, to appear in organic search results in Google or Bing) + copywriting (writing texts that aim to sell a product or service). So, SEO copywriting is the type of content we create with the goal of getting our clients noticed in search engine results.
SEO Copywriting and Keywords
The basic entity in SEO copywriting is the keyword. That is, what Internet users write in the search box (either Google or any other search engine involved) represents the keywords and phrases, which we will then use in SEO Copywriting. Depending on their popularity, keywords have a certain number of searches.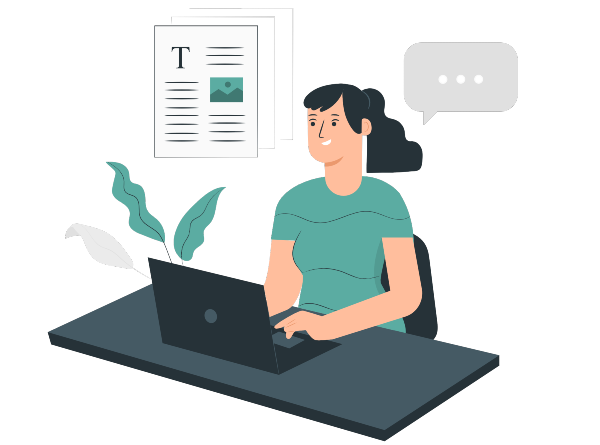 They can also be short or long (complex searches apply to long ones) and can have a certain degree of difficulty (depending on how high the competition is to rank well for a given keyword).
What is the difference between SEO Copywriting and classic Copywriting?
ALL SEO texts contain keywords and are intended for the online space. Their goal is to be presented by search engines among the first results for user requests, maximally answering their question/need. The purpose of these texts is still to present the product or service in a positive light, inspiring the person beyond the monitor to purchase it. However, the requirements of digital optimization are also important – following some rules to rank well in search engine results. It is an interesting amalgam of creativity and technical requirements.
If a copywriter can encounter the most diverse requests – from writing press releases to drafting the text on wine bottle labels – all for the end consumer, an SEO copywriter will always have two poles of interest in mind – the consumer and the engines of search.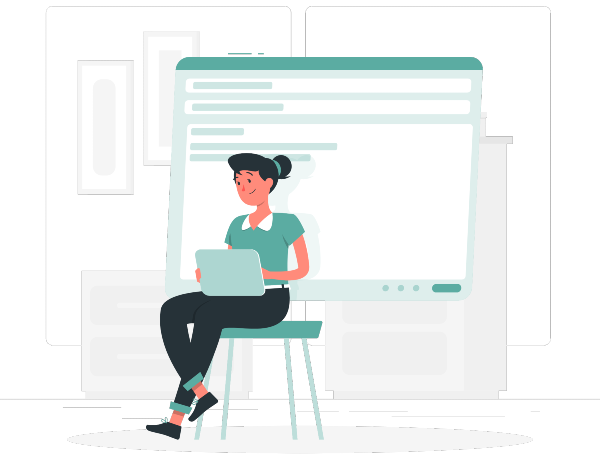 We can classify SEO texts into two large groups:
On-Page – includes the texts on the website itself, blog texts, category, and product descriptions, but also some more technical elements (for example meta titles and descriptions).
Off Page – includes press releases, informative articles (preferably on niche or related sites), ads, and classified descriptions in various online directories.
Although the end goal is the same, the way in which texts are designed for on-page and off-page SEO differs.
What does good text look like for on-page SEO?
On-page SEO focuses on the actual content of the site, while off-page SEO focuses on how that content is received (visibility, how the brand is perceived online). For website texts (basic pages, blog texts) the expertise of the person who writes matters enormously. The texts must be detailed, written for those interested in the field, from the perspective of a connoisseur. Comprehensive texts that accurately and comprehensively answer potential visitors' questions are appreciated. Medium and long texts are welcome. Important to mention here is also the fact that the technical texts (SEO tags) cannot be designed by the SEO expert, because at least the meta descriptions are intended to attract visitors to the site and must be human-oriented (while the titles, other important meta tags, must contain well-chosen keywords, to be a positive signal for the engines).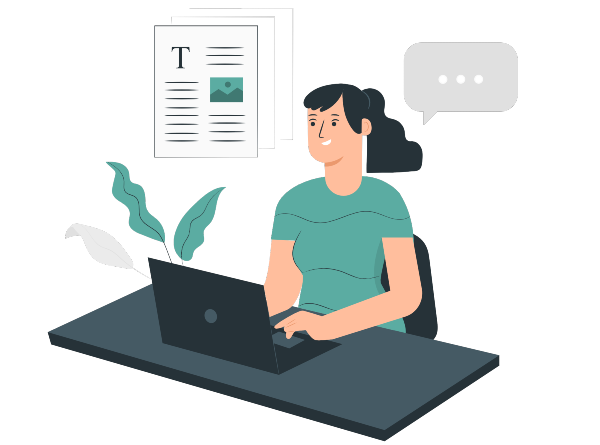 SEO On-Page rules for meta tags, ALT text:
Meta elements are tags used in the online environment to provide structured metadata about a web page. These are part of the main section of a web page:
Titles must be 60-70 characters long and must include a keyword representative of the page (several keywords can be included, but at least one is required). They are read by search engines.
Meta descriptions must be 155-160 characters long and worded in such a way as to convince the potential visitor to choose that particular page from the search engine results. Keywords are welcome, but more important are the calls to action and the promised value. They are read by users.
ALT text – the alternative text to be rendered when the media element to which it is applied cannot be rendered. It is used for images, it must contain keywords but also represent the image it is assigned to.
On-Page rules for main page texts, and blog texts:
The length of text on a website page can be between 500 and 2000 words. Texts of 500 words are only suitable for product descriptions, but medium texts are still recommended (it is important to make sense, without beating the water, just for the sake of volume).
The keywords used on a site page must be part of a family (be related in meaning, possibly by intent). Keywords are put in bold or italics.
The structure must be easy to navigate, and the text is readable. Headings containing keywords are welcome, possibly long tails, if there are exact searches (a single H1, further H2, H3, as appropriate). Example of long tail useful as H1 – "What is a search engine and how does it work?"
Most search engine optimization experts believe that the ideal keyword density is around 1-2%. Some sources say that it is not a problem to use up to 6-7%. The target keyword should appear once or twice (maximum 6-7) in a total of 100 words. At this rate, the keyword appears enough times to show the search engines what the page is about without keyword stuffing.
Internal links are welcome (anchor must be a default keyword). These links are placed on keywords representative of the pages being linked to (internal links are hints to search engines about the relationships between pages). Recommendations – do not use a link repeatedly on a page. Do not use different keywords for different links (tracking of combinations is required). The use of internal links is welcome for each new page of the site).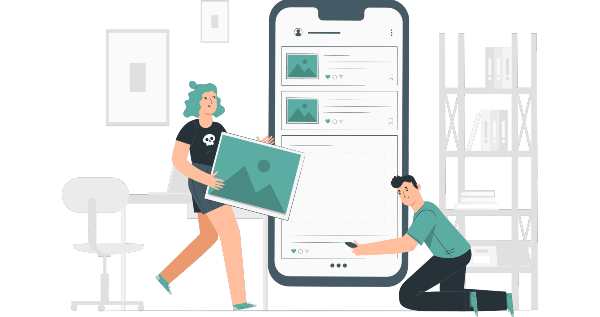 Tips for designing texts for good off-page SEO
In designing texts for off-page SEO, the way in which the product/service is presented matters enormously. The visibility of the brand and the way the online presence of the client is perceived depends on the copywriter's ability to emphasize the advantages in an interesting way for both the warm audience and those who hear about it for the first time.
Texts should provide both information about the product and instructions on how to find/purchase it.
Informative texts must present value to the reader, not just obvious advertising.
Mid-length or even concise texts are welcome (for example, announcements or texts for executives do not look attractive when they contain unnecessary lyrical elements).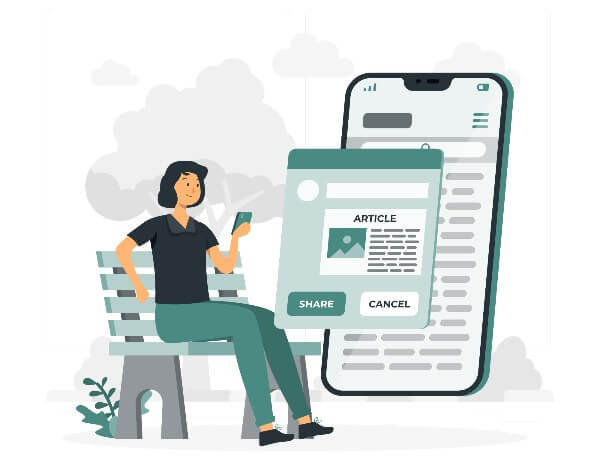 General requirements for a genuine SEO Copywriting
The texts must be as unique as possible (not to coincide with what other sites have written.) Similarly, inside our own site, we do not repeat the same texts on different pages.
Materials selected from other sources are intensively paraphrased, and the structure is changed (Google is great at understanding copies, even in the case of substitution with synonyms). Obviously, there are cases where the information cannot be radically different (technical descriptions of some devices, for example), but anyway we strive to make unique texts, even with similar or processed information.
Keywords are used as families (5-6 words that refer to the same group, usually the main one with several searches, which should also be present in the title, in the first paragraph, and along the way). The base word is used as close to the beginning of the text and sentence as possible. Google understands synonyms and words that refer to the same object/domain/phenomenon and gives credit for their use together in the same text.
Page layout should be easy to scan – useful both for readers who don't skim and for search engines who appreciate organized information. Preferably in the form of lists (they are a big plus).
Off Page – advertorials, ads, descriptions in directories
Advertorial – optimal length 500/600 words. The texts must be interesting, starting from the title itself. Curiosities, statistical data, news, humor (in decent doses) are used – everything that would motivate the person to click, read to the end and react (if he clicks on the link to the client – ideal).
The language depends on the client and the platform where the texts are published, but usually, it is written for people vaguely interested in the field, not specialists.
Only one link is placed (preferably in the first paragraph or as close as possible to the beginning of the text, on an important word, on the topic, and on which good positions are desired).
Informative advertorials must present real, interesting data about all the mentioned aspects, even if the client's product is presented in the most favorable light. People are not interested in advertising that is too obvious or too aggressive, so informative texts must be objective and present real value. The title of the advertorials should:
Contain an important keyword as close to the beginning as possible.
To touch a sense, to arouse emotion, to be on point
It is preferable to have a verb, preferably in the active diathesis.
Length between 90-120 characters.
Present at least 20% of the information you want to share, but also arouse curiosity.
People have to want to click.
Titles with numbers and brackets are interesting.
Off Page Rules for Ads, Descriptions in Directories:
Ad – optimal length: 150 – 200 words. They must be concise and to the point, emphasizing the advantages. Lists are welcome, well defined structure. They also only have one link. They contain information on how the customer can be contacted at the end.
Descriptions in directories – length depends on the platform. They contain concise, well-structured data. Similar to ads. They only have one link, a maximum of 2.
What do we focus on in SEO Copywriting?
Search engine optimized copy written for your website is about half the effort on the road to online success. Off-page SEO strategy, or the actions an SEO copywriter takes to optimize your off-site presence, can make a huge difference in traffic, search engine rankings, and revenue.
Google's algorithm doesn't just use the website to rank pages; it uses its entire web presence. According to experts, backlinks alone represent about 16% of ranking factors in the online environment (source FirstPageSage).
Efforts for success must be dosed in such a way that both directions are covered.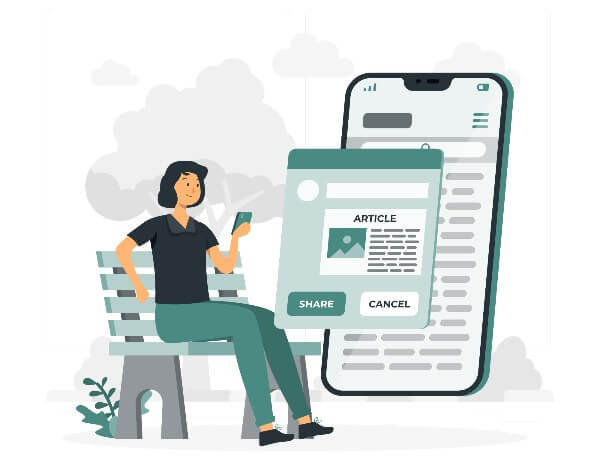 Conclusions about SEO Copywriting:
SEO copywriting is teamwork because it combines creativity with technical requirements, often SEO copywriting requires a team.
Not every copywriter knows SEO requirements!
Either the SEO expert creates the exhaustive technical task, based on a list of keywords well selected and approved by the client, or the texts are handled by a digital marketing agency, where everyone knows their role. Someone selects the keywords and groups them into families, someone takes care of the technical texts, someone writes the on page or off page texts (based on the data available to the whole team).
It's not easy, it's not hard, it's work. Cost. Respectively it is paid (for those interested in the field, but also for those who want to hire someone for SEO copywriting). The results are worth the effort!