The SEO strategy is the plan for organizing and promoting a website, which helps search engines (such as Google) to understand what a business is about and rank it in the top organic search for relevant business keywords. The SEO specialist optimizes the site to position itself in the first place in the SERP and to gain as much organic traffic, sales, and leads as possible.
What does an SEO strategy contain?
The goals you set for SEO, for example: doubling non-brand organic traffic in 12 months, or overtaking a certain competitor in Google.
An analysis is needed to establish the existing potential, from which the objectives can be easily deduced later so that there is a balance between the available budget, the necessary effort, and the impact on the business side.
A comprehensive SEO strategy enables digital marketers to apply the most powerful SEO tactics in a consistent manner that generates the best results in the shortest amount of time. The SEO strategy also helps digital marketers align their SEO campaign goals with their day-to-day activities while maintaining the most important factors that support the campaign's goals.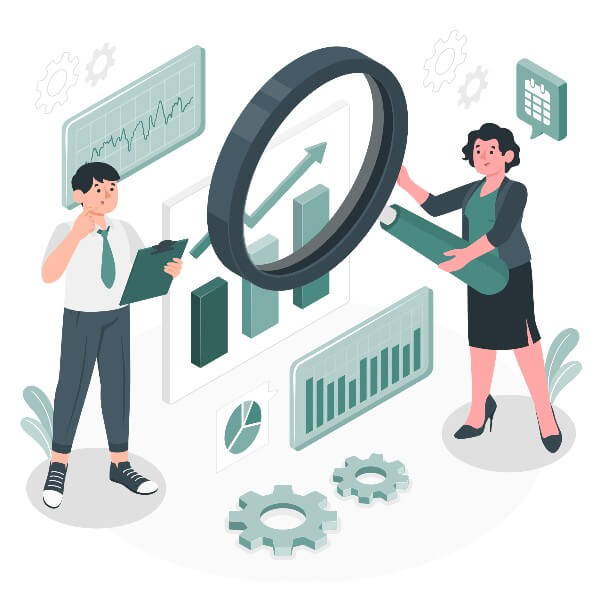 The components of a complete SEO strategy
–
On-page SEO
: it focuses on the content of a website and how to optimize it, in order to position your website in the SERP for the best keywords;
–
Off-page SEO
: this stage represents the process of affiliation with external references (backlinks) with SEO authority to improve the positioning of a site in the SERP;
–
Technical SEO
: This stage focuses on the architecture of a site to help search engines access, interpret, and index that site.
These components reflect the key areas of SEO that we know are crucial to determining how your site ranks in organic search. You may not apply tactics in all strategic areas of each campaign, but any comprehensive review of your website's SEO strategy should include a look at all of the elements and how their execution might impact return on investment and other successful measures.
If you haven't built an SEO strategy for your site yet, here are some tips to help you achieve your desired goals.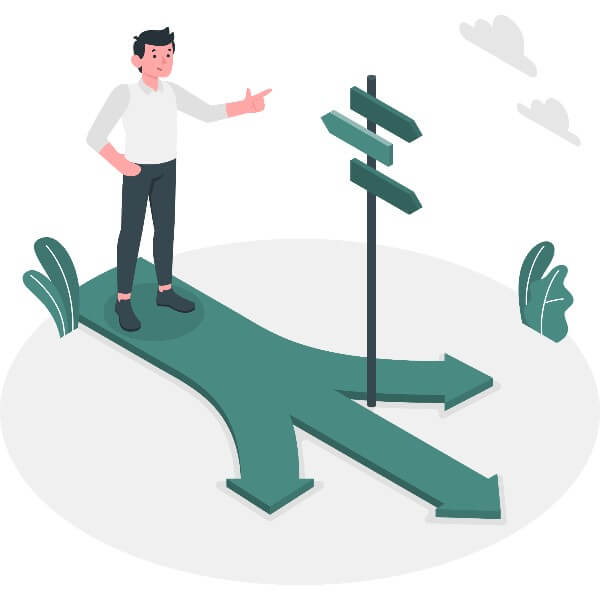 The elements of SEO strategy:
1. Keyword analysis
Start by compiling several business-relevant keyword lists (approx. 300-500). For a better understanding of the topics to be covered, these words are grouped by topic. So that for each topic we can estimate elements such as:
the visibility of the site in the organic results in Google;
Google's position on each site for each term;
average search volume per month;
seasonality related to search volumes;
how searches/devices (desktop vs. mobile) are distributed;
change in the volume of searches compared to last year;
the degree of SEO difficulty of the keyword (keyword difficulty);
what SERPs we have (images, videos, news, ads, etc.);
the average cost in Google Ads for promotion on selected keywords.
2. Competitors' analysis
who are the site's competitors in terms of SEO (situations in which we identify players that the customer does not perceive as competitors, but who have good SEO visibility);
the most relevant publishers for a topic (information needed later in the link-building campaign);
what SEO visibility score each competitor has;
which keywords each competitor appears on Google;
what is the traffic attracted by each competitor in organic Google, on the chosen keyword set;
which is the link profile of each competitor.
3. Technical analysis
The site is analyzed with a professional SEO tool (ScreamingFrog), which behaves like Googlebot, accessing the pages of the site (starting from the homepage) and recording the relevant parameters for SEO.
A specialist then analyzes this data, in order to identify optimization opportunities such as:
-crawling / URL architecture and internal linking structure;
-website architecture and potential new landings needed;
-HTTP response codes and redirect structure;
-title optimization issues, meta descriptions, and headings;
– duplicate content (for technical or non-technical reasons);
-canonizing pages;
-correct use of meta-robots directives;
-correct signaling of the page;
– hreflang implementation (for multi-language sites).
4. Data analysis from Google Search Console and Google Analytics
Identify opportunities for optimization (e.g. relevant phrases on which the site has a position in Google that are easy to improve) and technical blockages:
what is the share of organic brand traffic vs. non-brand traffic;
how the keywords on which the site has received impressions in results (by position and page) are distributed;
what other sources of traffic are there for the site (especially what is the share of direct traffic);
what are the dynamics of organic traffic on the site lately;
Google notifications are available in the Search Console (including any penalty messages);
blocked resources from Googlebot access (crawling issues may occur);
page indexing level (according to sitemap and not only);
Googlebot behavior (budget crawl and crawl speed).
5. The analysis of business purposes
The client's business objectives can be found by asking these questions:
What are the best-selling product categories today?
What product categories do you consider to have a very good price?
What is the seasonality of the products, based on previous experience?
What products do you have an average profit margin for?
Do you intend to integrate new product ranges into the commercial offer?
What are the average on-site conversion rate and LTV (lifetime value) customers?
Creating the SEO strategy
Based on the preliminary analyzes we talked about above, as well as the discussions with the beneficiary, an SEO strategy is formulated, a need for resources, as well as a proposal for an organic traffic objective.
In essence, the SEO strategy will include actions in 6 main directions:
technical SEO
content writing
link building
keyword research
SEO monitoring
reporting.
For each direction, the strategy stipulates a need for resources (number of hours or number of deliverables), which entails the distribution of the available budget. For example, in the first stage of the project, it is usually appropriate to allocate more hours to the SEO Technician area, in order to diagnose as soon as possible the problems that can block the SEO progress. Subsequently, the focus shifts to the area of link building and writing relevant content.
Also within the SEO strategy will be mentioned those elements specific to the campaign, depending on the type of site. Examples: focus on local SEO in the optimization campaign, focus on image traffic, focus on the content area (attracting information traffic), optimization for Google News, etc.
An SEO strategy must respond to:
What is the current situation?
What is the desired situation? how long can it take to get there?
How do we get there? (business plan + managers)
What are the actual campaign costs?
How do we monitor progress?
How do we measure results? how do we improve results?
Essential elements to put in an SEO strategy:
1. Make sure your site is accessed by search engines and indexed
The first way by which search engines access a web page is by crawling it. They "read" your page and start displaying it in search results. Once the page has been visited by a crawler, it is indexed, that is, it is stored in a database. 
2. Mobile-First indexing
Google now uses mobile-first indexing for over 90% of websites. This means that Google determines the ranking of your site based on the content of the mobile version, not the desktop version. Therefore, make sure that your site has detailed and visible content for mobile, to help those who intend to buy, to find the products easily on any gadget.

3. Get rid of 4XX errors
Once your site has been indexed, check to see if it has 4xx error pages. These may occur due to images and pages deleted from the website, products that are no longer available, or server errors.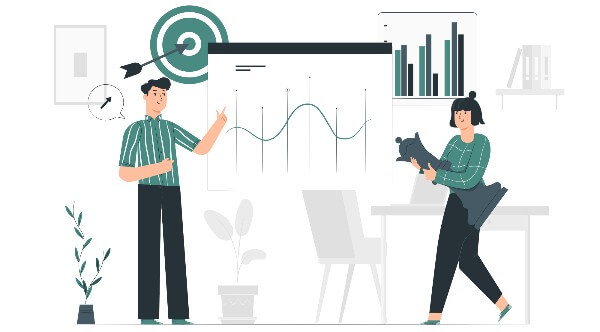 4. Use the right keywords for your site
Don't just use keywords that have a high search volume. You'll get more conversions if you use specific keywords that are the right ones for your business. This way you will give more chances to potential customers to reach your site when they are looking for a certain product. Use the keyword research technique to identify the most relevant keywords/phrases for your online project.

5. Do not use duplicate content
Google prefers genuine, quality content. If the information on one page matches 60% of the information on another page, Google will consider it to be duplicate content, and this may affect your search engine rankings. There is also a risk that pages with such content may not be indexed.

6. Do a good Keyword research
One of the most important steps in SEO optimization, keyword research is the process by which you find and analyze the terms and keywords that users enter on search engines. With SEO tools, you can identify keywords with different search volumes over a period of time.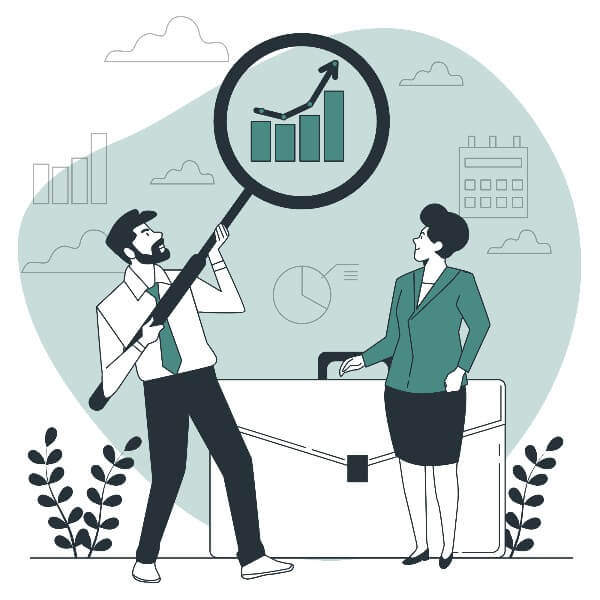 You can also sort keywords and phrases into topics that will be part of the content of your site. This way, the more specific a site's content is, the more specific your audience's needs will be – and the more likely you are to turn site traffic into leads.
7. Start a blog
Blogging can be a great way to rank in the SERP on the relevant keywords of the site and engage users with its content. Each blog post is a new webpage that offers an extra chance to rank the site on search engines.
It's important to diversify your content and write about topics that are fun or interesting, that users find interesting, but don't forget to include the right keywords to get authority on Google.

8. Make a link-building plan
Link-building is the primary goal of off-page SEO optimization and is an important factor in positioning a site on search engines. Link-building is the process of affiliating external referrals with a site. As a general rule, the more SEO authority these backlinks (backlinks) have, the better the optimized site will be positioned on search engines.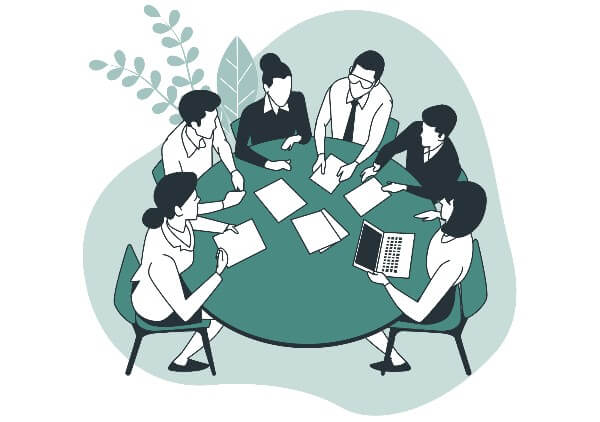 9. Executing the right SEO strategy
Once you've identified the SEO tactics that can lead you to your campaign goals in no time, your SEO strategy is practically complete. All that's left is to apply the chosen tactics! Don't forget to prioritize the simplest methods, as they usually bring the best results before resorting to more complex SEO tactics.

10. Monitoring results
Monitor the results of your SEO campaign, and focus regularly on setting goals and KPIs to make sure your efforts are directly proportional to your campaign goals. Running a successful SEO plan takes time and may take longer to see results. Patience and hard work are best friends when it comes to effectively implementing an SEO strategy.
So, follow the tips above so that you can build and implement an effective SEO strategy. However, if you need professional help and want to turn to an SEO agency, do not hesitate to contact us.